We're proud to announce that Ed Reid, president of Bartels Heating & Cooling, has been named Contractor of the Year by the ACCO (Air Conditioning Contractors of Ohio)! The ACCO awards this honor once a year to someone with a proven track record of hard work and service in the HVACR industry and for the ACCO.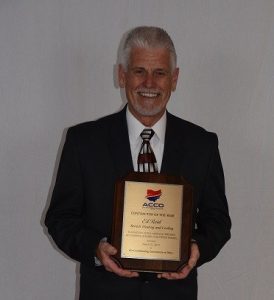 Edward R. Reid has been working at Bartels Heating & Cooling since 1983 and became president of the company in 1997, when founder Thomas A. Bartels retired. Ed has continued our traditions and values, ensuring our customers get the best possible service and equipment that meets their every need. We are so proud of his achievements and value all he's done for our company!
For all your air conditioning needs in Hamilton, OH, reach out to our friendly award-winning team!