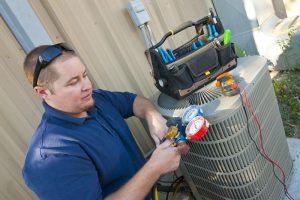 Next week brings the official end of winter. We know that this doesn't mean the cold weather will simply stop—the start of spring often brings abrupt cold snaps and surprises. But temperatures are already warming up and starting the climb toward the summer.
For us in the HVAC business, this is the time of year for air conditioning maintenance. We encourage all our customers to arrange for a visit from one of our skilled technicians to tune-up and inspect their air conditioners to ensure they're ready to go to work when they need to, and that they'll do the best job through the rest of the year.
You can call us for air conditioning maintenance in Mason, OH. We recommend signing up for our maintenance program, which includes both AC maintenance and heating maintenance, as well as great membership perks like a 15% discount on repairs and priority scheduling.