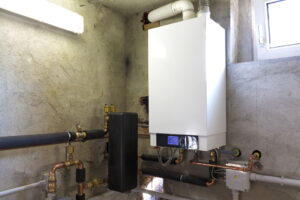 When you have a heating or cooling system installed in your home, you'd like to think it's the last one you'll ever need to purchase. Perhaps it will run forever and you'll only need to have it repaired on occasion.
This isn't reality, of course, and you know it. One day you'll have to replace the boiler that warms your home through the winter. But how long can you expect that boiler to run efficiently and effectively?
We can help answer this question and give you some perspective on when a boiler replacement is the best option.