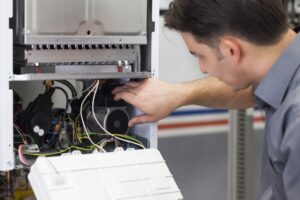 Your home's boiler plays an important role in keeping you warm and comfortable, especially during the cold winter months in Hamilton, OH. Like any system, boilers may occasionally emit warning sounds that indicate possible issues.
You may be asking yourself why is my boiler making a rumbling noise? It's important to pay attention to these sounds, as they can serve as early indicators of underlying problems.
Let's take a look at some common warning sounds you may hear from your boiler and what they could mean.