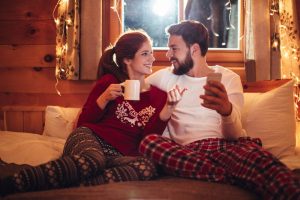 December is Winter. The actual season doesn't officially start until the solstice on 20–21, but winter weather doesn't run on a strict calendar anyway.
However, just because December has arrived doesn't mean you missed the window to schedule annual maintenance for your heating system. Your furnace, boiler, or other heater hasn't put in the main portion of its job yet, and it needs to have a full inspection and tune-up from professionals before then. Although it's simpler to have the job done in early fall, it's much better to have it done a bit later than to skip it altogether.
You Want to Know: "Is This Really That Big a Deal?"
We know that any type of maintenance is a chore. But it's also necessary to help steer away from many issues, from irritants to actual safety problems, with a whole swath of "wow, the house is cold!" in between. Annual heating maintenance is essential, and we'll give you 5 reasons why.
It Keeps the Warranty Valid: The equipment warranty on your heating system is there to protect you in case of a factory fault causing the heater to malfunction or fail. Around 2% of HVAC units leave the factory with some type of fault, so warranties often come in handy. The warranty for a heater may be voided if the system doesn't have professional maintenance each year, however!
It Improves Your Family's Safety: Do you have a gas furnace or boiler to heat your home? (Probably. Gas is the most effective way to provide heat in our climate.) If so, then an annual inspection is the best way to protect your family from potentially dangerous malfunctions. Your gas boiler/furnace isn't inherently dangerous—and that's because you have annual maintenance to make sure it works its best.
It Makes Repair Calls Rare: We're here to help repair your heating system when it runs into problems. But we know you'd rather not have to call us in the first place with a comfort emergency. Professional maintenance will make those emergency calls almost unknown—because 85% of all heating repairs can be prevented thanks to keeping up with maintenance each year.
It Gives Your Heater a Long Life: Repairs can be annoying, but having to replace a heating system years too early is much worse. Fortunately, maintenance extends equipment life and prevents having to prematurely get a new heater. Without maintenance, most heaters will last only half their expected service life. If you have a boiler that can easily get to 20 years, you don't want to replace it after only 10!
It Stops Steep Rises in Utility Bills: Each year a heater goes without a tune-up, it will cost 5% more on average to run. That will add up quick, and you'll pay much more for the same amount of heat.
Professional maintenance is easy—just call your dependable Middletown, OH, HVAC contractor! We offer an excellent maintenance program to take care of your heating system and cooling system.
Look to Bartels Heating & Cooling "For a More Comfortable Way of Life" in Hamilton, OH and the surrounding areas.