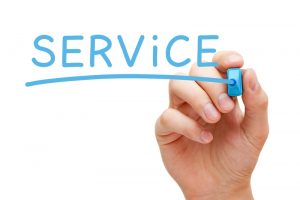 Now that fall has started, you have plenty of planning ahead for the seasonal weather shift. One of the most important steps to take is to schedule a maintenance appointment for your heating system. Whether your house has a gas furnace, electric furnace, boiler, or heat pump to provide vital winter warmth, it must have a professional Lebanon, OH, HVAC technician gives it a thorough inspection and tune-up.
Maintenance Is as Important as HVAC Service Can Be
We don't think it's an exaggeration to say that maintenance is the most important service we provide for our customers. It solves most problems before they begin and allows a home heating system to operate at its best for the longest time possible. This isn't a luxury item for a heater: heating systems are designed with the expectation they will receive maintenance once a year, with fall the best time to schedule it so a heater is prepared for winter weather. You never want to skip maintenance, and it's easy to arrange—you only need to call us and we'll take care of it.
The Major Benefits of Heating Maintenance
We could make a long list of how annual heating inspections and tune-ups benefit you. Below is our shortlist of the major ones:
Safe operation: This applies especially to gas-powered furnaces and boilers, which are the most common types of heating systems in our area. Natural gas systems are not dangerous provided they have professional inspections each year to catch any potential hazards. You'll keep your family safe with maintenance.
Efficient operation: A heating system will wear down over time, and the stress this creates will cause its energy efficiency to decline. When this happens, you'll pay more to run the system than you should. Maintenance helps a heating system retain 95% of its original efficiency for most of its service life.
Reliable operation: You don't want to turn on your heater during an ice-cold day only to discover it won't turn on. The possibility of this happening is much higher if the system's maintenance is neglected. You can avoid chilly surprises like this by keeping current with maintenance.
Extended service life: Lack of maintenance speeds up system aging, and you may end up needing to replace a heater years too early. For example, a boiler than can last more than 20 years may barely get past 10 years because of corrosion.
Fewer repairs: Most heating system repairs can be prevented with maintenance. You save money and don't have to go through the inconvenience of scheduling repairs.
Warranty protection: The equipment warranty on your heating system can be voided if it isn't maintained professionally. This can leave you trapped with an expensive repair/replacement bill that the warranty would have otherwise covered.
Sign Up for Our Maintenance Program
We make maintenance easy through our maintenance program. Sign up and you'll have both heating and air conditioning maintenance during the year, as well as special membership benefits like priority scheduling and a 15% discount on repairs.
Call us today to sign up for Bartels Heating & Cooling maintenance program. "For a Comfortable Way of Life," rely on us!