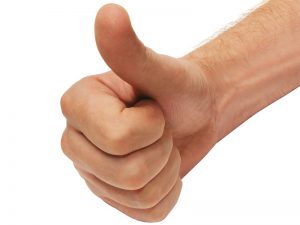 How is your air conditioner holding up so far this year? Is it starting to suggest that this may be its final year of service? Has it broken down on you, unexpectedly or otherwise? Do you think that you are just finally ready to invest in a more efficient and reliable system? Whatever your reasoning, regardless of whether you're replacing your AC or investing in your very first system, you want to be sure to explore your options thoroughly.
There is no law stating that you've got to stick with what you've always known, and you certainly don't want to pass up the chance to get the system of your dreams just because you are not aware of it and the benefits that it has to offer. So today, we are going to be giving you a primer on available AC systems, and why you may want to give each of them some thought. There is no single AC system that is a perfect fit for everyone. Our Lebanon, OH HVAC pros are here to help you find the one that's perfect for you, though!
Central AC
While we want to stress, again, that there is no single air conditioning system that is the perfect fit for every home or every homeowner, the fact remains that the split central AC is something of a gold standard. If you are at all familiar with even the concept of whole-house cooling, then you are no doubt familiar with this type of system. What's so great about central cooling?
With a split central air conditioner, you don't have to install and uninstall window unit ACs every year. You don't have to put up with the noise that they make, or the fact that they leave your home unsecured. You also get to live in greater comfort, as central ACs are much more effective at cooling whole homes than even multiple window units are.
Heat Pump
The heat pump is very much a variation on the split central AC theme (with the following 2 systems being variations on the heat pump!). They use ducts to distribute cooled air throughout the house, but they are also able to heat homes. That's because they can reverse their refrigerant cycles.
A central AC, like a heat pump, evaporates refrigerant in order to remove heat from the air in the home. A heat pump, however, can reverse the flow of refrigerant and the function of its coils. That allows it to draw heat out of the air outside and to use that heat to warm up the interior space of the home in a very efficient manner.
Ductless Mini Split
With a ductless mini split, you have the option of a cooling-only model. Most homeowners choose to take advantage of the heat pump models, though, as this allows for year-round comfort. The major difference between ductless systems and split central ACs/heat pumps is that, well, no ducts are used!
Instead, wall-mounted blower units are installed throughout the house. Each is controlled independently of the others, and connects to a single outdoor unit via a simple conduit containing power, refrigerant, and drainage lines. This is a great way to effectively heat and cool one's home in a more targeted—and even more efficient—manner.
Geothermal System
The heat pump described above is an air-source heat pump. A geothermal system is also a heat pump, but a ground-source one. That means that it exchanges heat with the ground, rather than the air outside.
Because temperatures are much more constant in the ground than in the air, these systems are incredibly reliable when it comes to heat one's home (even in extreme cold). It is easier to sink heat into the cooler ground than to disperse it into the hot air outside, too, which helps the geothermal system to push its efficiency level even further.
Schedule your AC services with Bartels Heating & Cooling.