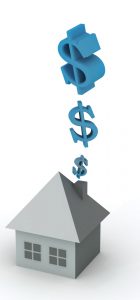 As the temperatures outside drop, the cost of heating your home becomes higher and higher. This is to be expected, of course, as the furnace has to run for longer to keep you warm. However, at some point during your homeownership, you may find out that you pay much more than you should have to! Maybe a neighbor tells you that they pay way less than you do to heat a similarly sized home, or perhaps you've just realized you're spending more than you did last year.
It might be possible to get your heating system running at a higher efficiency so that you can save more over time. Read our tips and speak to our team to learn more!
Maintain It
The best way to save money on heating and cooling is to schedule professional maintenance. To some people, this might seem counterintuitive, as a heating maintenance appointment costs a bit of money. However, the cost is minimal compared to what you may save after a tune-up and cleaning.
A professional tune-up helps your heating system to work better, running more smoothly. When the parts don't work so hard, they conserve energy, which means you save on monthly bills. Besides, an additional savings is available with many maintenance plans. When you join ours, you save 15% on repairs throughout the year!
Change the Filter
Another major part of maintenance is both included with and separate from annual maintenance. Generally, a technician can clean or replace your filter, but maintenance is only recommended once or twice a year. A filter should be cleaned or replaced every 1-3 months if you have a forced-air heater like a furnace or heat pump.
How does this help with efficiency? If you don't change your filter, the debris and dust that built up interferes with airflow, forcing the heater to work overtime. Although a filter costs some money, it protects your system and improves monthly efficiency.
Check on the Ductwork
You cannot see most of the ductwork behind the walls in your home, but your home is still affected if it leaks. And the fact is that most ductwork is leaky. Air moves into the walls, attic, and other spaces instead of the rooms of your home, wasting energy all day long. Call a heating technician to check in the ductwork and provide duct sealing or repairs if you have concerns.
Consider That It's Time May Be Up
We know it's a tough thing to admit. Your heating system was an investment, and one that you want to keep as long as possible. Often, problems with an older furnace, heat pump, or boiler can be repaired, and these repairs will likely also boost efficiency. However, eventually, there's little hope that a repair will serve as much more than a temporary patch.
After about 10-15 years, any heating system requires replacement. Your new system will operate more efficiently anyway. Especially if you choose a high-efficiency furnace, one with an AFUE of 90% or above.
Get the best advice for your HVAC system in Fairfield, OH by calling Bartels Heating & Cooling today.