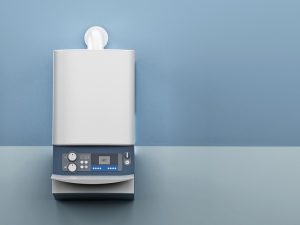 Knowing the right time to upgrade your boiler system can be a huge benefit to you and your home. Outdated boilers ultimately end up costing you a lot of time and money on repairs. Plus, they are often inefficient. Sure, deciding where to put your money can be a daunting task: do you repair the boiler you already own or do you invest in a new one? Here at Bartels Heating & Cooling, our technicians are ready to guide you through every step of the decision-making process. So if you are looking for heater installation in Cincinnati, OH, give us a call.
If you feel that it is time for a replacement, don't hesitate to schedule a visit from an HVAC technician. Winters here in Ohio can get quite cold, and we want you to be cozy all winter long. Below we have provided a list of signs that indicate it's time for a new boiler. 
Consider a New Boiler If:
Your current boiler is over 15 Years Old: The average lifespan of a boiler is between 10 and 15 years. When your system reaches a certain age, it becomes more susceptible to damage from everyday stress and wear and tear. Because the system is more prone to damage, you will likely end up spending a lot more money on repair bills.
It needs constant repair: As stated above, older systems are susceptible to damage. If you have found yourself paying way more money than you ever had on repair bills, you might want to invest your money elsewhere. When you invest in a new system, repair costs will decrease dramatically.
It has an AFUE rating below 80%: It's simple. Older, outdated systems just don't have the same efficiency ratings as modern day systems. The overall efficiency of your boiler is extremely important. When your system is operating at maximum efficiency, it means that the majority of the fuel being used becomes heat for your home. When your system is inefficient, you end up spending a lot of money on wasted fuel.
We also recommend that you keep an eye on your heating bills. A sudden rise in heating costs can tell you a lot about the overall function of your boiler. You might not notice a change in comfort, but if there is an issue, your overworked boiler will gradually become less efficient.
Luckily, our team here at Bartels Heating & Cooling, Inc. is here to assist you. We only install products made by the brands we trust to save you energy and money. A new, high-efficiency boiler can save you a lot of energy and lower your carbon footprint. We are here to help you choose the right boiler for your home. We will correctly size and install it so you can be sure it will operate with maximum efficiency and effectiveness. In addition to boiler installation and replacement, we offer repair and maintenance to keep your system running smoothly for years to come.