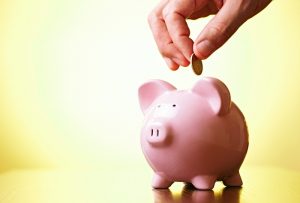 Think of the last time you had to call in a technician for heating repair or air conditioning repair. Chances are, it was an urgent call. It may have been a hassle to call in a technician and wait for repairs in an uncomfortable house. But the worst part of an urgent heating or AC repair call is the unexpected cost.
A maintenance visit can help to keep some of the costs associated with HVAC (heating, ventilation, and air conditioning) repairs to a minimum. And this isn't the only way you'll save! When you join a maintenance plan with a qualified HVAC contractor, you can save big.
How Annual Maintenance Helps You Save
Annual maintenance of your heating and air conditioning systems keep the equipment in the best possible condition. After a thorough tune-up, cleaning, and inspection of the system, you'll be able to schedule any necessary repairs—hopefully, long before you actually need to run your comfort equipment.
That keeps you from the hassle of dealing with a broken-down system. And even though you pay for the repair costs, you'll still save in the long term.
After a tune-up, your comfort system is less likely to need repairs or maintenance in the upcoming season.
Scheduling maintenance and repairs ahead of time is less costly than scheduling repairs for a completely broken-down system.
With less wear-and-tear on the parts, energy costs go down as well, since the system won't have to work so hard.
A well-maintained system may last a couple of extra years.
Why You Should Choose Professionals
There are some things you should be doing to maintain your heating and air conditioning systems on your own. First, it's important to change the air filter each and every month. Then, you should try to use your thermostat in the most efficient manner possible.
But the rest is up to the pros. If you were to disassemble parts of your air conditioner or a furnace, would you know what to look for? Would you recognize when something was wrong? It takes years of training to do this!
What a Maintenance Plan Includes
The best time to get maintenance for your heater is in the early fall. The best time to get air conditioning maintenance is in the spring. But this seems like a lot to remember, especially since you won't really be using your comfort equipment at that time.
That's you should sign up for a maintenance program. Maintenance plans require you to make annual payments (or monthly payments, biannual, or another schedule) in exchange for a maintenance visit—typically including two (one in spring and one in fall) per year. And the best maintenance programs come with additional benefits.
Finding the Best Maintenance Plan for You
Finding the best maintenance plan for your home means looking for one that goes beyond the basics. Rather than just knowing you'll have the option to get maintenance with your payment plan, you should pick a company that calls you with reminders to schedule that service.
For benefits that truly go above and beyond, check out the benefits we offer with the maintenance program at Bartels.
15% discounts on repairs throughout the year.
You'll be a priority customer for scheduling and for emergency 24-hour services.
There are no overtime charges.
Your agreement is tranferable.
For heating and air conditioning service in Middletown, OH, reach out to Bartels Heating & Cooling and ask about our maintenance program.