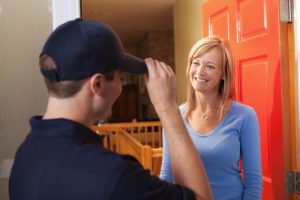 If you are in the market for a new heater this winter, you've come to the right place! Of course, the middle of an Ohio winter might not seem like an ideal time for a heater replacement or installation, but you certainly don't want to waste any more time than you have to with an unreliable system.
We understand that selecting a new heater can seem like an overwhelming to-do, however, it doesn't have to be so scary! Hiring an expert from an HVAC company in Fairfield, OH can lessen your worries. A professional HVAC technician can walk you through every step of the decision-making process to help you select a heater that is both efficient and effective. To help you out even more, we have provided a quick guide for selecting a new heater! Keep reading below!
Everything You Need to Know Before You Buy a New Heater
Below, we have provided step-by-step instructions to help you select the perfect heater for your home.
1) Know When To Replace Your Existing Heater
The first step to installing a new heater is to know precisely when to replace your existing system. You should consider a replacement if your heater:
Is old: The average lifespan of a heater is anywhere between 10-15 years. If your system has aged beyond its limits, consider a replacement. Older systems are not going to be nearly as efficient as current models.
Requires frequent repair: If you have found yourself calling for repairs more than just a couple of times per year, it suggests that your system is simply worn out.
Is costing you hundreds on bills: An outdated, inefficient heater is going to cause your monthly heating bills to skyrocket. Pay close attention to your bills for signs of inefficiency.
2) Consider Your Fuel Options
Once you have decided to replace your existing heating system, it is time to consider your fuel options. Most home heating systems either run on natural gas, oil, or electricity. Many homeowners opt for natural gas as their primary fuel source, as it is relatively cheap and very efficient. However, if you live in an area where electricity costs are low, then an electric heater might be the more efficient option for you.
It is important to take factors such as the size of your home, the number of occupants, and the availability of the fuel source before you make any final decisions. If you are unsure, have your local HVAC expert assist you.
3) Hire a Professional For Sizing and Installation
After you have selected which fuel source is most viable for your home, it is time to have your system professionally sized and installed. Having an appropriately sized system is important for efficiency. An undersized unit won't be able to provide a sufficient amount of heat while an oversized unit will begin to short-cycle.
Professional installation is key to the successful operation of your new system. A professional HVAC technician can ensure that your new heater is properly integrated into your home to ensure maximum comfort.