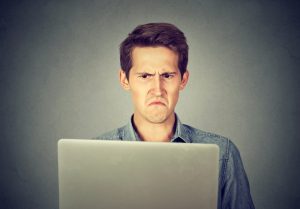 Deciding to let go of something you cherish can be hard. Who would want to let go of their beloved furnace during the middle of winter? Of course, it isn't necessarily easy, but we are here to help. Trust us, you don't want to be wasting your time with a faulty, outdated furnace. We understand that making the decision to replace your furnace can seem like a daunting task: a high-efficiency system can be a little costly upfront and having technicians working inside your home is almost never convenient. But, a new furnace just might be worth your while.
Knowing the best time to replace your furnace can be a huge benefit to your budget and your comfort. Only a professional HVAC technician can truly determine whether or not replacing your furnace is the best option for your home. However, there are some signs that suggest the need for replacement is just around the corner. Below, we have listed some of these signs to help jump-start the decision-making process. 
Consider Replacing Your Furnace If:
It's Old
Although built to last, the average lifespan of a furnace is anywhere between 10-15 years. So if your furnace has aged beyond this average life expectancy, it might be time for a replacement.
An older furnace is simply not going to be as efficient as a newer, high-efficiency model. Additionally, old, outdated furnaces are more prone to wear and tear, leading to costly repairs.
It Requires Frequent Repair
The average furnace will require repair from time to time. But, if you have found yourself calling for repairs more than just a couple of times per year, it could be that your furnace is simply worn out. As a rule of thumb, if you are spending 50% or more of the cost of a new furnace on repairs, it is better to just replace it.
You Notice a Lack of Heat
The primary role of your furnace is to provide heat for your entire home. So, a general lack of heat indicates that your system is no longer able to keep up with your household's heating demands. A new furnace can be professionally sized and installed to meet your unique heating demands, keeping you and your family warm all season long.
You are Paying More for Heat
We recommend keeping a close eye on your monthly heat bills. If you notice that you are paying more and more for heat each month, it is a sign that your system has become inefficient. If your bills are higher than usual, contact a professional HVAC technician right away to pinpoint the exact cause of the issue. It may just be that it is time for a new furnace.
Be Sure to Contact a Professional
If you think that your home is in need of either replacement or furnace repair in Hamilton, OH, contact a professional right away. Only a professional can determine the best course of action. Once it has been decided that it is time for a replacement, your new system must be properly sized and installed to maximize efficiency and effectiveness.
For all your furnace needs, contact the professionals at Bartels Heating & Cooling. For a comfortable way of life.