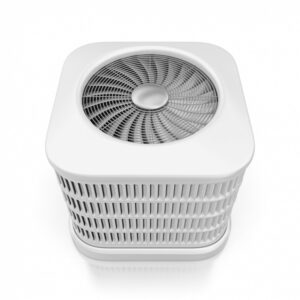 Springtime! The weather is already warmer, and you may have even turned on your air conditioning system for a few hours to cool down. That's great because it means we're nearing the relaxing days of summer.
Now, how often do you want to schedule air conditioning repair in Fairfield, OH this summer? Yes, that's a trick question. The answer is zero. Nobody wants to need to repair a major appliance in their home, especially not an air conditioner during the summer heat. 
Now, what if we told you that there's a secret to avoiding the need for AC repairs this summer? And the next summer? Well, it's not so much a "secret." It's more like something people often forget to do. It's scheduling air conditioning maintenance with professionals during the spring. 
AC Maintenance and Its Amazing Repair-Defying Powers!
This may sound like hyperbole, but regular AC maintenance really does deliver on lowering the number of repairs a cooling system may need. In fact, studies have shown that more than 50% of AC repairs are due to lack of maintenance. Just by having maintenance done for your air conditioning system, you'll wipe away the majority of malfunctions and breakdowns. This not only keeps you from getting trapped with a boiling hot house on a summer day while you wait for repairs, it saves you money on repairs and lowers the strain on the air conditioner, helping it to enjoy a longer service life. 
AC Maintenance Is Simple—We Do All The Hard Work!
Although there are a few maintenance steps you can do for your AC, such as changing the air filter every one to three months, the main springtime maintenance service is one you can leave to us. 
We have a Heating & Cooling Maintenance Program designed to let you hand the job over to our technicians. They'll come to your house and give your AC a thorough inspection and full tune-up. The inspection will catch small problems that can be fixed before they turn into actual repairs, and the tune-up steps remove the strain and stress on the system that can lead to future malfunctions. 
AC Maintenance Offers Many Benefits
Regular maintenance does more than prevent the majority of AC repairs. There are other advantages you'll enjoy: 
Extended equipment life. Without maintenance, your AC might only get to half its estimated service life.

Better energy efficiency, which means lower bills. You can expect the AC to keep 95% of its original efficiency rating through most of its life.

The warranty will stay valid.

Overall better cooling capacity.

Peace of mind that the AC is unlikely to break down on you at the worst time.
We also provide special membership perks, like a 15% discount on repairs, 24-hour emergency service available, inflation protection if the membership fees increase, and never any overtime charges. Plus, we'll call you to schedule so you won't have it accidentally slip off your calendar of important spring chores. 
Get on the schedule today—spring is the best time to have the job done, and you'll be ready in time for the first days of summer. 
Call Bartels Heating & Cooling "For a Comfortable Way of Life"!