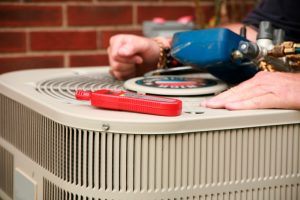 As our hot Midwestern summer winds down, you're relying on your air conditioning less and you'll be shifting your focus to heating soon. Although you might think it's a little late in the summer for an air conditioner maintenance appointment, you shouldn't just brush it aside until Spring. You need an AC tune-up. Cincinnati stays hot and muggy into the fall, getting a system assessment now will ensure that you'll be cool in this lingering heat and it will give you an opportunity to fine-tune your heating system before temperatures cool off. If you need a professional team to assess your HVAC system in Cincinnati, OH have our team at Bartels Heating & Cooling do the job.
How an Assessment Benefits You
Stay Cool
Late summer in Cincinnati can be unpredictable, we still have humid days increasingly peppered with windy and rainy ones. You'll likely need to use your air conditioner for a little while longer, so make sure your system is in the best possible shape.
Cut Down on Cost
Keeping your system well maintained with an annual service will improve the efficiency of your unit. If all the parts remain lubricated, leveled, and calibrated it will have an easier time running. The easier your system is to run, the easier it is to cool. The increased efficiency will reflect in decreased energy bills.
Prevent Breakdowns
Maintenance checks identify any potential problems within your air conditioning system before they become critical issues. This will help you avoid a costly breakdown that needs urgent addressing. Preventing breakdowns also helps to increase the lifespan of your unit. The less stress you allow on your system, the longer it can last past the general 10-year expectancy.
Service Your Heater Too
To many, this time of year probably seems like an inopportune time to get a system tune-up. Summer is ending, so you don't need to think about your air conditioner, any more right? Wrong! Getting your air conditioner serviced now will give you peace of mind all winter long knowing that you're prepared for summer and one less item on your to-do list for next spring. This time also allows you to assess your heating system for any issues right before winter arrives. Don't be skeptical of a late summer or early fall service, it will keep you prepared for the entire year.
Need a Reminder?
If you're one of the many homeowners who procrastinates or forgets when it comes to your annual HVAC maintenance, try enrolling in our maintenance program. We'll call you to schedule and you get 15% off on your service if you need to make any repairs.
Have Bartels Heating & Cooling Help
At Bartels Heating & Cooling, we pride ourselves on providing superior, professional quality service for all your heating and air conditioning needs. We've been in business for 40 years loyally serving the Cincinnati area and continue to maintain our tradition of excellence.
If you need an AC assessment, contact us to schedule a service with one of our skilled professionals.