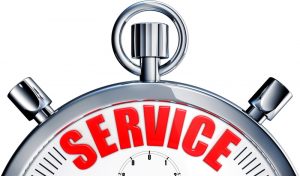 It's time to get those summer gears grinding, and if that means you still have to schedule your air conditioning services, don't wait any longer! Temperatures are rising, and before you know it, summer will be here in full-force. Picnics, barbeques, tanning, and eating ice cream are likely at the top of your priority list, but scheduling your AC tune-up is just as important!
Scheduling your air conditioning tune-up now is an important step in ensuring that your system is equipped to keep you cool and comfortable all summer long. In fact, there are many reasons to get ahead and have your services done now, and below, we've listed some of these reasons for you. So in case you are not yet convinced, keep on reading! 
Here's Why You Need to Schedule Your Tune-Up Now:
Efficiency
Perhaps the most important reason to schedule your air conditioning maintenance services now is energy efficiency. When your AC is energy efficient, you won't have to worry about costly repairs and sky-high energy bills. Trust us, you don't want to pay more than you have to to keep your home cool throughout the summer.
During your annual maintenance visit, your technician will thoroughly inspect your system to locate and correct minor issues before they become major. Additionally, he or she will make minor adjustments when necessary to boost efficiency and performance.
Reliability
When you schedule your AC services before summer begins, you can be sure that it is equipped to keep your home cool and comfortable, even during the hottest heatwave. Surely, there is nothing quite worse than having to deal with a system breakdown during the time of year you depend on your system most, as a system breakdown can leave you feeling quite uncomfortable.
Convenience
Far too many homeowners wait until the last minute to schedule their air conditioning services, leaving HVAC technicians all over the area quite busy responding to dozens of service calls. Though this is great for business, it can make it quite difficult for you to schedule a visit that works with your schedule. But when you call early, you are sure to find a time that is convenient for you.
Additionally, scheduling early ensures that there is plenty of time to take care of any repairs necessary before temperatures soar.
Be Sure to Hire a Professional
It is important that you hire a professional for your annual tune-up and inspection. Your HVAC in Cincinnati, OH requires the hands of a knowledgable, well-trained, and experienced professional to ensure that it is both efficient and safe to use.
Sure, there are going to be plenty of amateurs willing to service your system, however, we advise you against scheduling with an amateur, as an attempt to save money can end up costing you much more in the long run. When you need professional services, be sure to trust our team!
To schedule your AC maintenance services this Spring, contact the experts at Bartels Heating & Cooling. For a comfortable way of life.