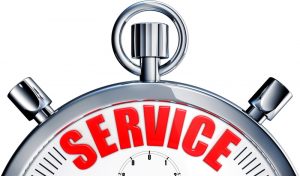 Spring starts in late March, although that doesn't mean we automatically receive warmer weather. This is a fickle month where temperatures can swing from extremes, and the heating system warming your home will still need to run on the regular.
But March is also a good month to make plans for the coming warmer weather. You can get your air conditioning system in shape early by arranging for professionals to inspect the AC and give it a proper tune-up.
The easiest way to have quality air conditioning maintenance in Oxford, OH and the surrounding areas is to call Bartels Heating & Cooling and ask about our maintenance plan.
What Our Maintenance Plan Offers You
Any company can say, "Sign up for our plan!" But what do you actually get from enrolling in our pre-paid maintenance program? Plenty!
First, professional maintenance for an air conditioner—done right, the way we always do it—gives you many rewards from the way it improves an AC's performance:
Extended equipment life: An air conditioner that has annual spring maintenance can expect to work for 15 years before needing a replacement. Without maintenance, that life expectancy can drop to half.
Lower utility bills: A smoothly running air conditioner that's tuned-up and free from malfunctions will run at higher energy efficiency. That means no wasted money showing up on your utility bills. You can expect to pay 30% less than if the AC had no maintenance.
Higher capacity: When an air conditioner is kept in top shape, it will do a better job of cooling your house without creating hot spots.
Fewer repairs: Around 85% of the repairs an AC may need during its service life can be prevented with maintenance.
Peace of mind: Proper AC maintenance reduces the chance the cooling system might fail during one of the hottest days of the year. You can relax when you run the AC and not worry you'll have to put in an emergency call to fix it.
We offer extra rewards for our loyal customers who sign up for the program:
Priority scheduling: When you have an AC repair or replacement need, you get to move to the front of the service queue.
Discounts: Receive 15% off on repairs.
Inflation protection: Once you enroll your AC in the program, the annual cost is locked in for the rest of the system's lifespan.
No overtime charges
Transferrable if you sell your house
We call you with reminders to schedule
Keep in mind that this maintenance program is for your HVAC system, not just your AC. In fall, we'll call you to schedule vital service for your heating system.
You can trust our NATE-certified professionals to do a thorough job each time they come to your house for inspections and tune-ups. They are also available 24 hours a day, 7 days a week for whenever you do have an emergency repair need.
If you want more information on our maintenance plan, or if you're ready to sign up and schedule a convenient appointment for your AC, reach out to us today.
Call Bartels Heating & Cooling "For a Comfortable Way of Life." We offer service in Hamilton, OH and the surrounding areas.