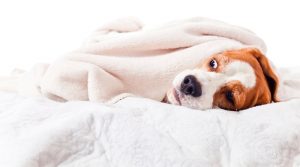 While we'd love to sell you a heater that will function properly 100% of the time, the fact of the matter is that there is no heater capable of 100% reliability. You will run into problems with your home heating system at some point. When you do, the professionals on our team are here for you. We may not be able to outfit your home with a 100% reliable heater, but we can get your heater back online promptly.
Among our many HVAC system services in Hamilton, OH, is exceptional heating repairs. When problems develop with your system, contact us right away in order to minimize any adverse effects. To do so, of course, you need to learn to recognize signs of trouble early on. Here are a few red flags to be on the lookout for. If you notice them, give us a call for heating repairs that you can count on.
Look for Rising Heating Costs
When you schedule routine heating maintenance, your heater will be in the great shape necessary to work at its peak performance level. Now, some heaters are obviously more efficient than others, and routine maintenance won't suddenly make your heater much more efficient than is defined by its efficiency rating.
That being said, if you notice a spike in heating costs despite having scheduled routine heating maintenance as usual, you should be concerned. If you are not using your heater any differently than is normal, but costs are on the rise, there is very likely a problem that is causing your system to lose efficiency. If it is the result of an issue with your heater, then our technicians can resolve the problem.
Listen for Strange Sounds
Your heater is going to make some noise as it heats your home. Aside from electric radiant heating systems, no heater is going to be silent in its operation. Whether it's the sound of a boiler humming quietly or air circulating throughout ductwork, you'll probably hear noise of some kind, at some level, as your heater heats your home.
If your heater starts making new sounds that it's never made before, or if it is making its usual sounds at a much larger volume, however, you should be concerned. Things shouldn't change up all that much when it comes to the sounds that your boiler makes. If you have any concerns about a rumbling boiler or a clanging furnace, let us know immediately.
Feel for Cold Spots
It doesn't matter what type of heater you use or how your heating system distributes heat throughout your house. It should do so evenly. If it used to, but isn't anymore, there is a problem. There could be many causes, including air leaks in your home's thermal envelope and poor insulation.
It could also be directly related to your heater, however. Maybe there isn't enough heat being produced. Maybe your ductwork is leaking. Whatever the case, you can count on our heating technicians to figure out precisely what's going wrong and how best to fix it.