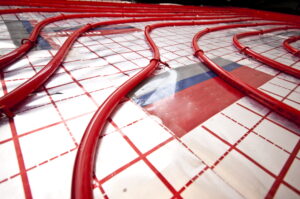 We offer HVAC service in Cincinnati, OH for a wide range of heating system types, including radiant heating systems. Radiant heating covers a type of heating that most people associate with boilers: water is heated in a boiler tank then pumped to different parts of the house where it heats up objects in rooms, such as radiators, baseboard heaters, or in-floor tubing. In-floor radiant heating is a popular option for new homes and remodels, and if you're currently considering a new heating system for your house, radiant heating may be on the list.
But is it the right choice? The best way to find out is to call our heating experts for a consultation. We can help you navigate the choices to locate the right HVAC system for your house. 
Below we're going to look at some of the basic pros and cons of residential radiant heating systems. This will help you start thinking about your options.